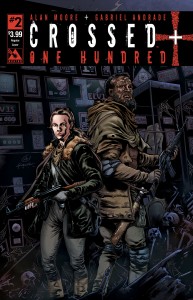 Fans picking up the new issue of the Previews catalog from their local comic shop were treated to another month worth of the best cutting edge horror being published. ?Alan Moore continues his groundbreaking run on the future of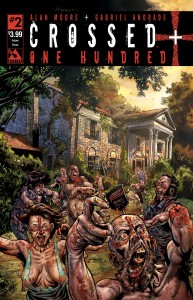 Garth Ennis' Crossed universe with Crossed +100 #2. ?It wasn't a dream, the writer that redefined the comics medium is putting his stamp on the most vicious grueling horror comic out there.
It is a Crossed month as Justin Jordan's Crossed Vol 11 TP also debuts telling the frightening story of two women's flight from the clutches of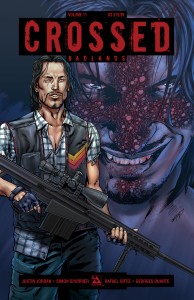 the Crossed into the hands of a madman. ?The horrors of the Crossed seem to know no bounds and this latest nightmare vision will leave a lasting mark on those brave enough to read it.
Stop by your local comic shop and see what new horrors are waiting for you in the pages of Avatar's upcoming horror comics.