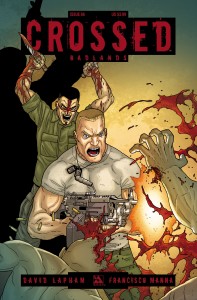 David Lapham has penned some of the most vital stories in the Crossed Universe. ?From Crossed: Family Values to Crossed: Psychopath, his influence and characters have defined the depths to which those infected by the virus will go to attain their miserable goals. ?The celebrated scribe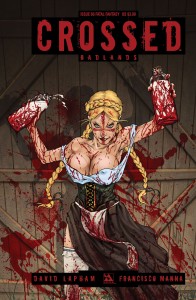 has returned to the pages of Crossed: Badlands to tell a story of deprivation that drives a normal man to become a monster.
Gavin Land was a family man until a ruthless pornographer abused and killed his daughter. ?Vengeance drove Land to attempt to kill the man that shattered his life, but when he lands in prison he discovers just how far evil extends. ?While locked behind bars his wife and son are abducted and suffer a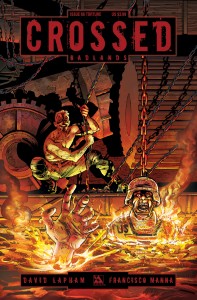 similar fate. ?He's truly lost everything, except the burning heat of revenge. ?When the Crossed outbreak lands him on the outside, even the grinning hordes of infected can't stand between him and killing the man that destroyed his family.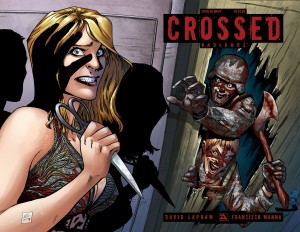 Lapham shows us the decent into madness fueled by revenge in this essential arc in the Crossed cannon. ?Crossed: Badlands #66 is in stores this week.