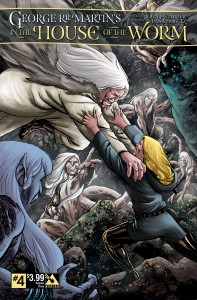 George R.R. Martin's unlimited imagination delivers the final chapter of his fantastically original tale, In the House of the Worm this week in local comic shops. ?In the House of the Worm #4 reveals the final fate of?Annelyn and the Meat Bringer. ?Surrounded by Grouns and terrifying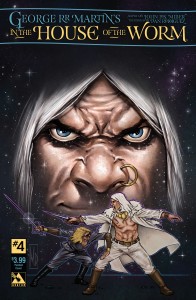 worms, this spoiled young man?discovers the truth about the races of the?fantasy realm. If he is able to survive the terrors of the absolute dark below ground, he has a chance to change the world. ?Or become a martyr as some truths are meant to not be uncovered. ?
Fan favorite George R.R. Martin introduces another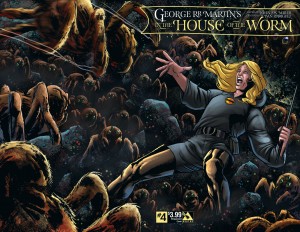 distinctly original story that will appeal to Game of Thrones fans. ?Stop by your local comic shop to discover a new tale from one of the biggest names in fantasy fiction.