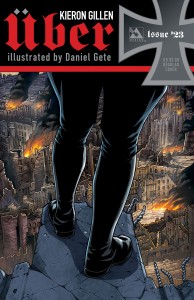 Kieron Gillen's Uber has been redefining alternate history comics for the better part of two years now.  The stark vision of a World War without end has captivated audiences and  created new nightmares for readers to discover.  Everything in the Uber universe has been leading up to this…the battle between battleship class Ubers.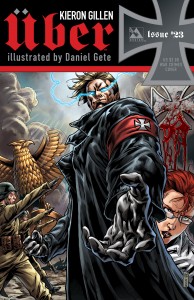 Russia's unlikely Battleship Maria engages with Germany's powerhouse Battleship Sieglinde!  The ground will quake and the casualties will be enormous as two unthinkable powers collide.  As the world watches the intensity is amped up to unfathomable heights. This battle may determine the eventual outcome of the horrendous war.  But regardless of which side wins…it may still spell doom for the entire human race.
Uber #23 is in the January issue of Previews and will be on sale in March.  Ask your local retailer to reserve a copy of this incredible series for you now!