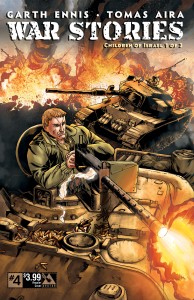 In stores this week, the newest issue of War Stories begins a tale filled with the horrors of battle throughout the ages.  Garth Ennis has created stories that deliver the drama and damage of war while simultaneously capturing the human essence behind the terror of armed conflict.  The newest tale, "Children of Israel" takes readers to the Golan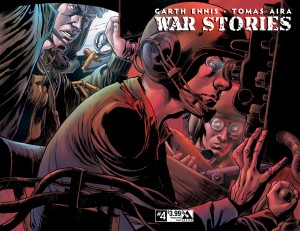 Heights and delivers one of the most powerful stories of conflict from the young nation of Israel.  Stop by your local retailer this week and catch up on these incredible stories of heroism and horror.
War Stories #4
PRODUCT DESCRIPTION:       In 1973, the Golan Heights was the home to the most brutal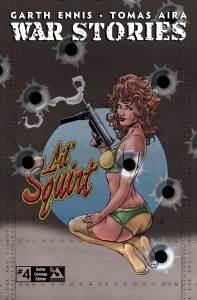 tank warfare in history.  As a young nation of Israel faced the imposing forces of the Syrian army, the true mettle of these soldiers would be tested as never before.  No one delivers hard hitting stories of war like Garth Ennis.  War Stories is the showcase for some of the darkest hours from history's most violent clashes and this month Tomas Aria illustrates part one of Children of Israel. Available with Regular &Wraparound covers by Tomas Aria, and Good Girl Nose Art & Battle Damage Retailer Incentive covers by Matt Martin.