These are the new Avatar Press comics coming to comic shops on Wednesday 2/4/15:
Crossed: Badlands #71
PRODUCT DESCRIPTION:     David Hine returns with a tale that rips open a fresh bloody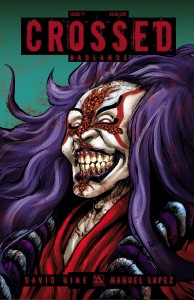 wound in the Crossed universe as he takes us back to Japan. When a group of five friends realize this isn't a video game, but life itself has gone crazy, they are thrust into a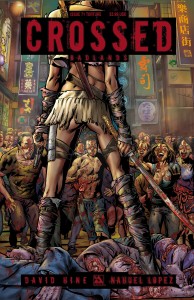 mad rush to save each other. But the horrors of he Crossed in Tokyo are more than they ever imagined. Available with Regular and Wraparound covers by Fernando Heinz, Torture cover by Christian Zanier, a Fatal Fantasy cover by Michael DiPascale, and a special Red Crossed Incentive cover also by Heinz.
God is Dead #28
PRODUCT DESCRIPTION:      The Titans have returned and are laying waste to the original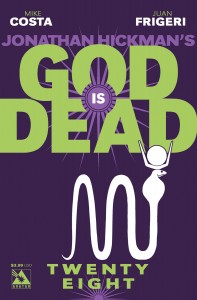 realms of the Gods. With their immortality gone, and their ranks thinning quickly, desperate measures may be the only option. Can they get past a lifetime of hubris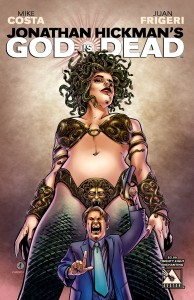 and hatred to unite the pantheons to fight the unbeatable foes? Available with a Regular, End of Days, Iconic, and Gilded Retailer Incentive covers by Jacen Burrows, a Carnage Wraparound cover by German Nobile, a special Enchanting cover by Facundo Percio.
Visit the Comic Shop Locator Service to find a comic book store near you –http://www.comicshoplocator.com/Home/1/1/57/575