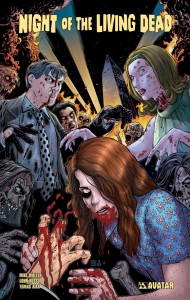 If you are fan of classic horror and are looking for something to expand your comic reading terrors this Friday the 13th, stop by your local comic book shop to find copies of Avatar's Night of the Living Dead collections.  With stories that range from prequels to the original movie to ones that take the ghoul infestation to the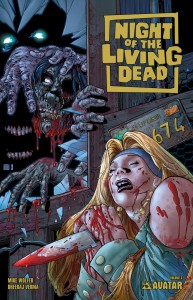 end of the grooviest decade, the 1970s – these stories have the intestine munching zombie action you expect from NOTLD.
These comics aren't soap operas with zombie backdrops.  They are hardcore horror tales written by some of the masters of the genre – John Russo, Mike Wolfer, and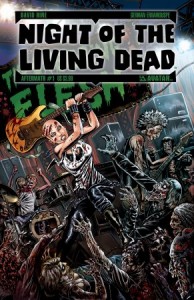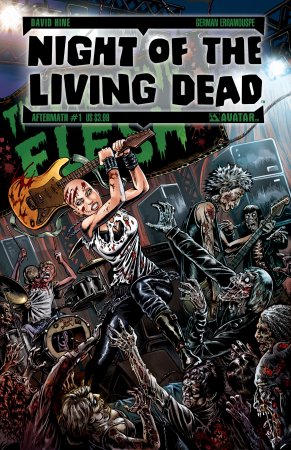 David Hine.  Take a walk on the dead side with Avatar's line of Night of the Living Dead collections today and make this a bloody valentine for your eyes.