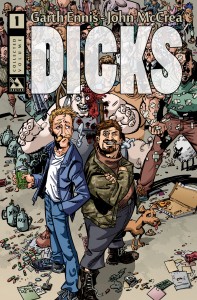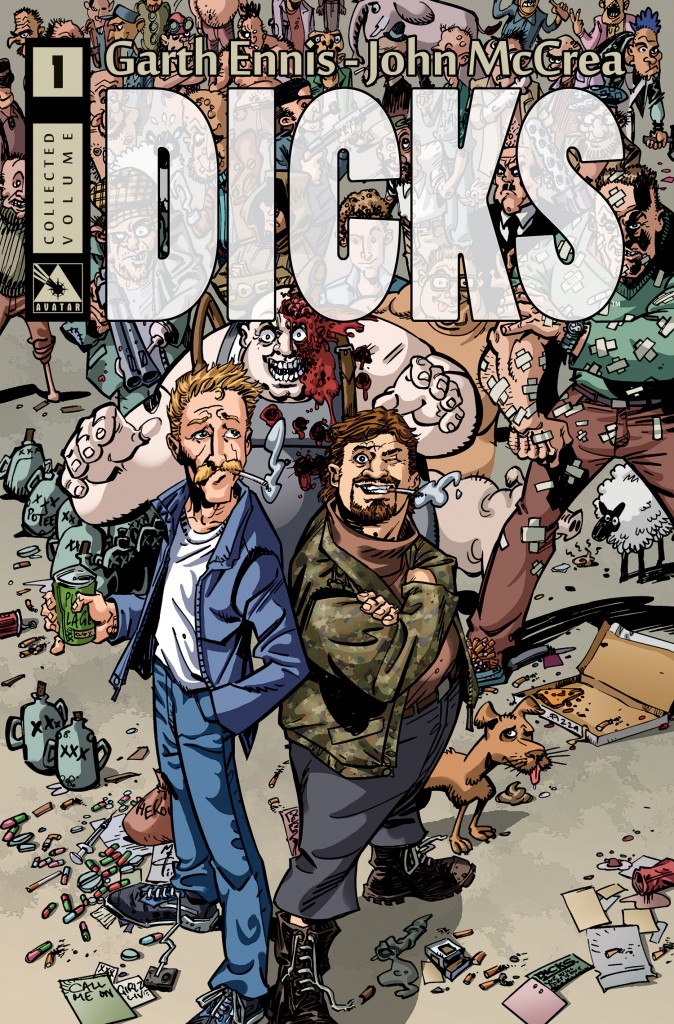 With St Patrick's day just a day away, before you begin the celebration of all things Irish, take a moment to put yourself in a jovial mood with Garth Ennis' hilarious series – Dicks.  The first two volumes of the exploits of Dougie and Ivor are available in trade paperback collections at your local comic shop.  Fans will note that the pairing of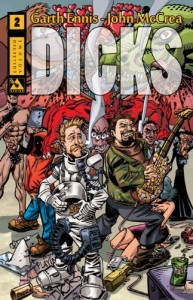 Garth Ennis and John McCrea has produced some of the most memorable series out there.  From Hitman to The Boys – these two creators have brought a unique approach to their projects and garnered fans from all corners of the comics world.
Start off your holiday with one of these hilarious volumes and then hit the town to celebrate the Avatar Press way!