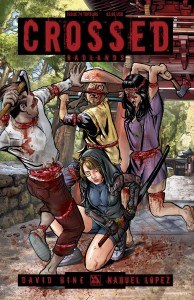 The final issue of Crossed: Badlands before C-Day is out in comic shops today.  David Hine revisits Japan to tell a story that spun out of his dark "Gore Angels" tale.  Now the unexpected and violent conclusion to "5 Bloody Fingers" will bring the story full circle.  In what is one of the most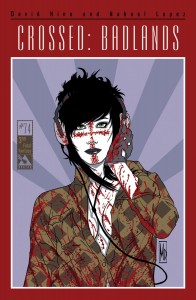 unexpected finishes to any Crossed story, the five inseparable childhood friends must face that one of their own has turned and their own bonds are all that is left in a world gone mad.
This Crossed story has it all – cosplay, a killer lion, the Yakuza, and a mess of infected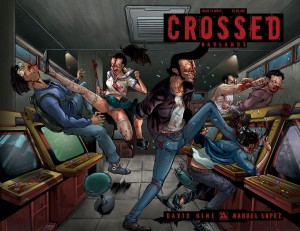 Crossed at a pop culture convention.  Ask your local comic shop to reserve you a copy and find out what they are doing for C-Day on April 15th.