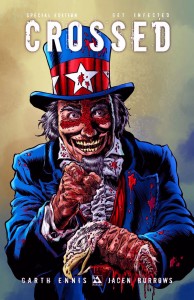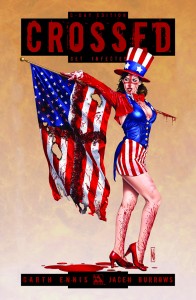 As comic fans in the United States settle in for a big Independence Day celebration on the fourth of July, everyone at Avatar Press would like to wish you a happy holiday that is safe from The Crossed!  From the creators, employees, and contributors that make the most cutting edge independent comics out there, enjoy this little slice of patriotic Crossed imagery.
And remember…there is no help, there is no hope.
There is only the Crossed.