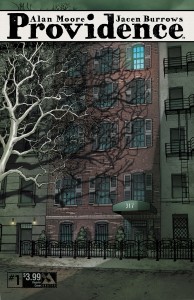 Fans who have been watching for Alan Moore's much anticipated return to Lovecraftian horror since the end of Neonomicon have been rewarded with a new series that is delivering a terrifying slow decent into madness for its characters.  This is possibly Moore's most realized vision in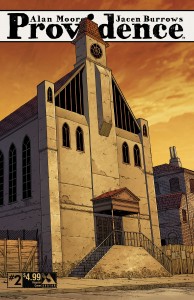 comics to date.  He literally has controlled ever word, every image, and every nuance of the books.  Now fans are devouring the content and trying to decipher clues in the scenes and dialogue of the series.  There are entire groups of linguists that are posting their observations and opinions on where the mystery is going.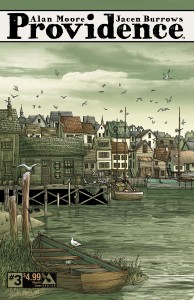 Providence #1 and #2 are currently available at your local comic shops and available for reorder from the distributor.  The third issue of Providence will be out in stores on 8/12.