These are the new Avatar Press books coming to Comic Book Shops on Wednesday 8/5/15:
God is Dead #40
PRODUCT DESCRIPTION:      What would Gods do without humanity worshiping them?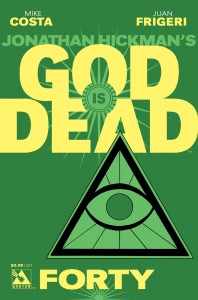 What would humanity look like if there was never religion?  After the rebirth of the universe, major questions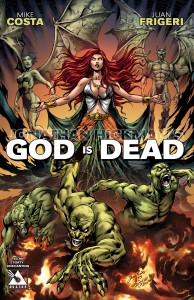 are posed.  The only answers come with blood!  Available with Regular Cover by Jacen Burrows, Enchanting & End of Days Covers by Jose Luis, Iconic Cover by Juan Frigeri, a Carnage Wraparound Cover by German Nobile, and a specialGilded Incentive Cover also by Burrows.
War Stories #11
PRODUCT DESCRIPTION:       Things get worse for the little band of Irish soldiers entering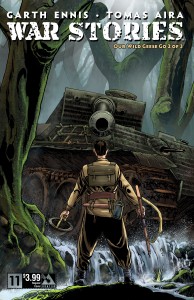 Hitler's Third Reich, as the German army turns out to have plenty of fight left in it. A battle in the deep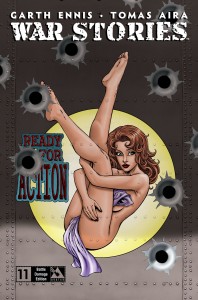 woods leaves our heroes lost and scattered- and that's when one of them decides to settle an old score. Tensions from Ireland's bloody past come to a head, in part two of Our Wild Geese Go, by Garth Ennis and Tomas Aira. Available with Regular & Wraparound Covers by Tomas Aria, and Good Girl Nose Art & Battle Damage Retailer Incentive Covers by Matt Martin.