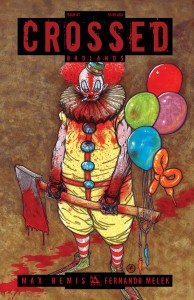 Singer, songwriter, and comic scribe, Max Bemis has lent his distinct voice to a new story arc in Crossed: Badlands #87.  The issue hits comic shops and ComiXology today and tells the powerful tale of two estranged brothers – one human and one Crossed.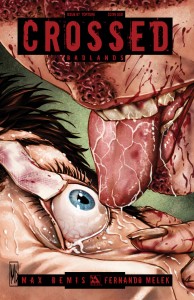 In the early days of the infection some remote areas were safe for a fleeting time after the initial outbreak.  But nothing survives the misery of the Crossed and soon two siblings are reunited for a final time to discover if old wounds can be healed or if new ones will be inflicted.  In "Shrink" we see a twisted family dynamic become the focal point of two very different men.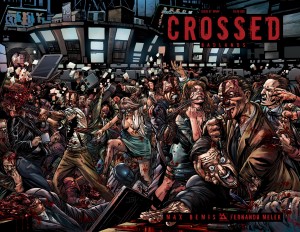 Stop by your local comic shop today and check out this startling new tale from one of comics most innovative new creators.