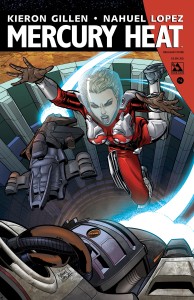 Kieron Gillen is delivering a unique and action-packed story within the pages of Mercury Heat.  This week as the fourth issue arrives in comic shops, he ups the ante in this original sci-fi spectacle by literally pushing Luiza to the brink as she attempts to outrun the deadly boiling temperature band of Mercury's sun-side.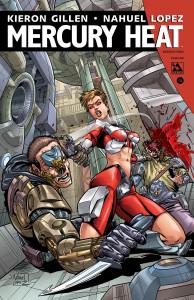 Fans of fast paced sci-fi action have received the year's most innovative new entry as we follow one woman's attempt to navigate her live between the profession she has always wanted and her borderline psychopathic brain profile.  Mercury Heat has everything you love about sci-fi and enough violence to give the original Total Recall a run for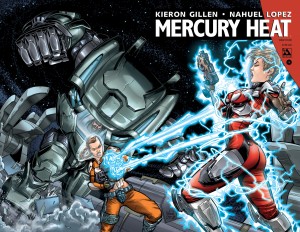 its money in body count.
Stop by your local comic shop today and find out what makes Mercury Heat one of the year's best comics!