These are the new Avatar Press and Boundless Comics releases coming to comic shops on Wednesday 12/2/15:
God is Dead #45
PRODUCT DESCRIPTION:       Mike Costa has turned God is Dead into the most original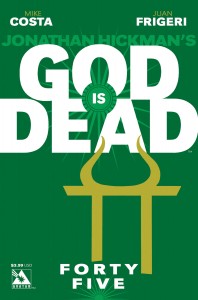 mythology mash up being published! After destroying Earth and civilization time and time again, the petty gods were finally take out of the picture and separated.Once they seeped back into the world the inevitable chaos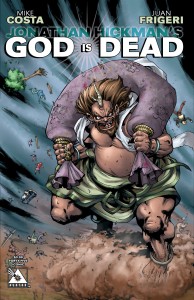 ensued… but as these beings were being recreated by the machinations of Satan they overlooked one possibility.That the ultimate deceiver would find a way to bring back God himself. Available with Regular Cover by Jacen Burrows, Enchanting Cover by Jose Luis, Iconic Cover by Juan Frigeri, Carnage Wraparound & End of Days Covers by German Nobile, and a special Gilded Incentive Cover also by Luis.
Boundless Comics:
Webwitch #2
PRODUCT DESCRIPTION:      The heat turns up in this giant-sized second issue!  Matt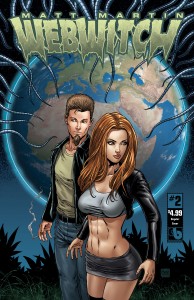 Martin's Webwitch is a sexy horror tour de force that takes fans on a powerful thrill ride through of super-spies and sultry aliens! Nina has to deal with the curse of her alien DNA and now the fate of the creepy Spider-Nation and all of humanity rests upon her shoulders. We also continue the
full-color presentation of Tim Vigil's Webwitch series! Don't miss the amazing array of  luscious covers with this issue including Regular, Wraparound, Honey Trap, and a Retailer Incentive Pure Art by Matt Martin and Alien Seduction cover by Karl Waller. Christian Zanier illustrates the Vintage Vixen (a homage to sexy spies of the past) and the ultra-collectable Costume Change 6 cover set (with sexy topless and nude covers included!) that is limited to just 250 sets.
For the erotic art collectors, there is an Alien Erotica Adult cover by the one and only Juan Jose Ryp and an Adult cover by series maestro Matt Martin! To see the uncensored adult covers, please visit www.boundlesscomics.com.
Ask your local comic shop retailer to reserve copies for you today!