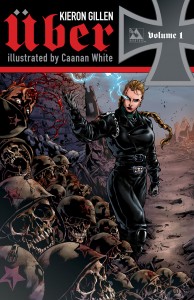 Fans of Kieron Gillen's incredible alternate history reinvention of the super soldier story are eagerly awaiting the upcoming chapters of the tale in the forthcoming sequel next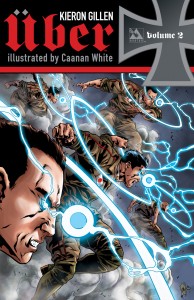 year.  This is the perfect time to re-read the initial story from start to finish to pick up on the brilliant nuances built into each issue.  Reflecting up on the events that lead us to the pivotal cliffhanger which dovetails into the next arc will reveal details you may have missed the first time through.  And in this war of intelligence, the smallest detail could mean the difference between the end of the war and annihilation of the human race.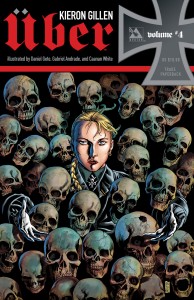 Uber Vol 1-5 is available at local comic shops, online at Amazon, and from www.comcav.net.  Pick up these trades for yourself or as a perfect gift for the mature readers comic collector in your life.