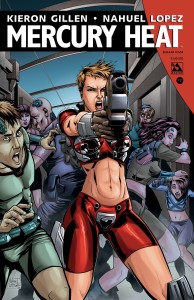 New in the December issue of Previews is a startling introduction to the next chapter of Kieron Gillen's Mercury Heat.  In the wake of the terrorist attack on Mercury, Luiza has become somewhat a local hero on the planet.  Now she's out to clean up this moving frontier town and if they won't let her be "a police" like her childhood dreams, she'll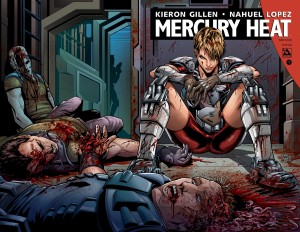 settle for a bounty enforcer on rim of civilization.
Anyone who is a fan of Gillen's immersive style and imaginative characters will love Mercury Heat.  Check out the beginning of this new story arc and find out why its the best new sci-fi series being published!  Catch up with Mercury heat at your local comic shop or digitally on ComiXology!