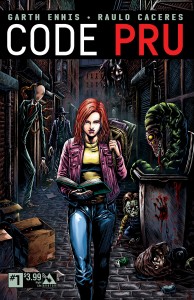 This holiday season, Garth Ennis will deliver a brand new first issue comic to all the good comic book reading fans.  On December 30th, just before New Year rolls in, comic shops will have Code Pru #1.  This incredible new series is presented in stark B&W with art by the incomparable Raulo Caceres (Extinction Parade).  Pru is s skeptic living in a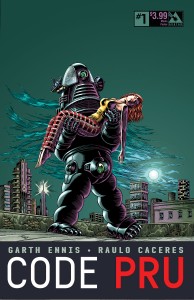 world of supernatural posers.  But what happens this realist paramedic is assigned to a unit that tends to the things that go bump in the night?  Enjoy this final dark treat from 2015 before you begin your New Year's revelry!
Code Pru #1
PRODUCT DESCRIPTION:     Garth Ennis and Raulo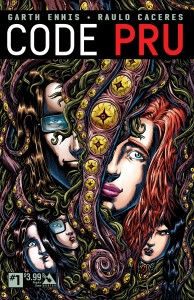 Caceres bring you a black humor horror book unlike anything you've read!  Pru wanted nothing more than to join the FDNY and help people as a paramedic.    However, that was not to be, as she gets assigned to a special unit that tends to the monsters that live in modern day New York.  Vampires, zombies, ghouls and all the creepy things that live around us in he shadows.  But no one told her that was her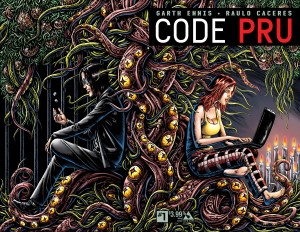 assignment.  Learning on-the-job is much more challenging with the supernatural!  This series is a lead-in to the ongoing monthly Code Pru stories running in an anthology to be announced shortly!  Raulo Caceres' art never looked better than in the luscious black and white of this series.  Available with Regular, Wraparound, Movie Poster, Nightlife,  and a special Pure Art Incentive cover, all by series artist Raulo Caceres.