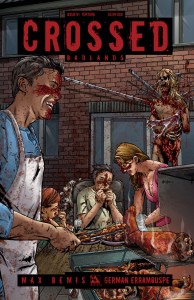 There are many horrible settings where the crossed have brought their particular brand of misery.  Now singer, songwriter, and comic creator, Max Bemis brings them to a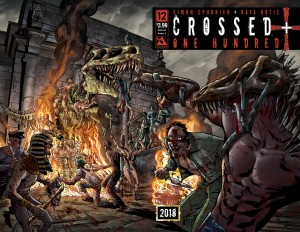 comic shop on C-Day.  The setting is familiar, a small shop with the usual suspects in patronage and a creator signing.  But when the Crossed hit the area the comic readers are quick to see the writing on the wall and board up the shop.  Surviving now among the infected these Wednesday warriors have a secret and it makes them worse than the monsters outside.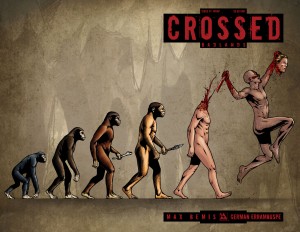 Just how far will these fanboys go to get their new comic fix?  Find out in the pages of Crossed: Badlands #91 in stores today!