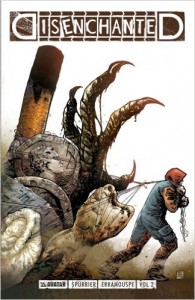 Simon Spurrier is well known for his incredibly intricate and innovative stories.  In the pages of Disenchanted he turned the classical fairy tale world on its ear by having the modern remnants of enchanted folk create a city of their own filled with all of today's vices.  This is such an incredibly original story that goes deep into many of the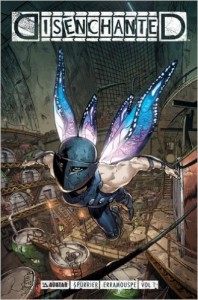 issues we have today – predjudice, crime, drug use, and misery – and explores them among the innocent fairy folk.
If you missed Disenchanted during its debut as a web comic you can now get the full collections both in comic shops and digitally via ComiXology.  Come explore Vermintown, where magic went to die.