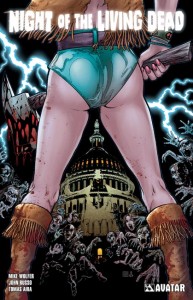 As everyone focuses their energy on the rapidly approaching holidays, thoughts turn to family and friends.  At Avatar our attention turns to zombies!  Specifically the creatures in Night of the Living Dead Vol 2 Trade Paperback in which horror Maestro Mike Wolfer presented the classic "Do Not Open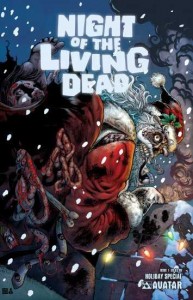 Until Christmas" story in the world of the Living Dead.
Fans of real intestine munching zombie fiction will want to enjoy this holiday stocking full of horror.  If you like a little more undead in your zombie stories, be sure to check with your local comic shop or Amazon to get this fantastic seasonal classic.  I mean where else will you find a zombie Santa stalking the living this season?  Only here with Avatar Press and Night of the Living Dead!