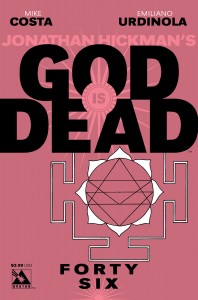 God is Dead has been an incredible roller coaster ride of intense mythology and horror.  The world has been through so much and yet the petty gods continue to find new ways to spread their spiteful and childish indulgences.  But something is different this time.  The end of the series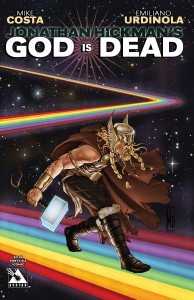 is looming near and the final resolution is just weeks away.  If you've not been reading Mike Costa's work on God is Dead you are really missing out on one of the most original series of the past several years.
Stop by your local comic shop and check out God is Dead #46 and the library of cool trade paperback collections available!