New from Avatar Press issue coming to comic shops this Wednesday 2/17/16:
Crossed: Badlands #94
PRODUCT DESCRIPTION:      Christos Gage returns to Crossed and to his ultimate killing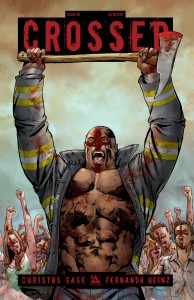 machine, Smokey, as a new group of survivors encounter the ultimate alpha male. Some victim must have told Smokey about the bunker and now there is nothing he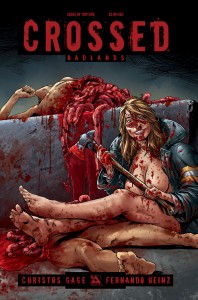 wants more. The underground survivors are watching their worst nightmare come true… a Crossed that can plot and plan and worst of all, delay his gratification to toy with his prey.  Available with Regular & Torture Cover by Christian Zanier, Wraparound by Raulo Caceres , C-Day Worldwide Cover by German Nobile, Art Deco Cover by Michael Dipascale, and Red Crossed Incentive Cover also by Zanier.
Ask your local comic shop retailer to reserve copies for you today!