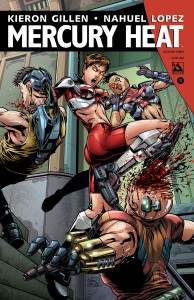 Luiza can handle herself.  With her particular neuro profile, she is just one small shade removed from being a violent psychopath.  Naturally between her psychological predilection and the cybernetic war enhancements she has, there are very few threats that can really slow her down.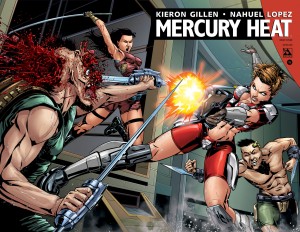 But being trapped in an outpost with a horde of homicidal Crossed may be the one thing that she's not able to overcome.  The mythical infected from the 21st century arrive in the future in a wild story that has some serious twists and turns thanks to creator Kieron Gillen.  Not all is as it seems, but it is all quite deadly for our hero.
Pick up an issue of Mercury Heat #8 at your local comic shop this week and check out Kieron's mature readers sci-fi epic.