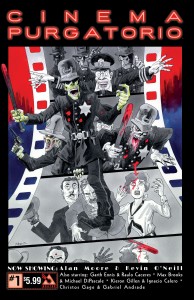 From the mind of Alan Moore comes the horror anthology event of the year.  Recreating the theater experience from his youth, the master of comic book writing has brought together four other visionary creators to reveal his new vision – Cinema Purgatorio.  The line up of writers in this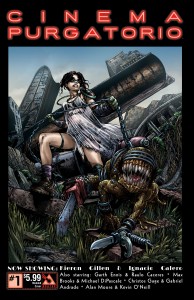 book is unrivaled – in addition to Alan Moore there are original story contributions from Garth Ennis, Kierion Gillen, Max Brooks, and Christos Gage.  Each story is delivered in stark black & white to further increase the distinct and powerful editorial of the book.  The lead story by Alan Moore and frequent collaborator, illustrator Kevin O'Neill begins the show and takes you to this dark place.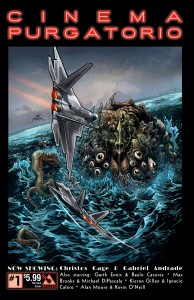 Don't miss out on a monthly comic book of unrivaled content beginning with the May release of Cinema Purgatorio #1.  Ask your local comic shop to reserve a copy for you today.