These are the new Avatar Press comics coming to digital release on ComiXology and Comic Cavalcade Wednesday 5/18/16:
Crossed Badlands #98
PRODUCT DESCRIPTION:      Christos Gage delivers a fiery return story to the world of the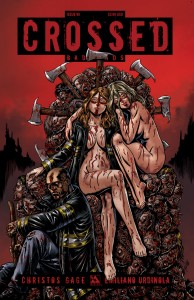 Crossed and the vicious alpha-infected, Smokey!   He's found the smart girls, he's found a place to farm and Smokey is preparing to settle in for the long-haul.  Can he pull off the first Crossed settlement?  If the Crossed are the
inevitable creeping doom, Smokey is the unavoidable fate waiting for you in a world of misery and woe.
Crossed +100 #16
PRODUCT DESCRIPTION:      A lot can happen in 5 years. Simon Spurrier continues the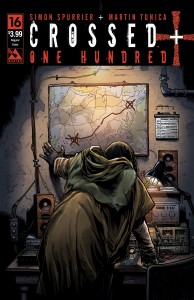 story of Future Taylor as with a leap into the future and the survivors full-engaged in the battle to reclaim their humanity.   Take the world of the Crossed, which nearly wiped out all of humanity, and allow Alan Moore to decipher how civilization will evolve from there. The end
result is Crossed +100, a wholly original take on the future of the Crossed world that is so immersive it has its own language and multiple cultures developed within.