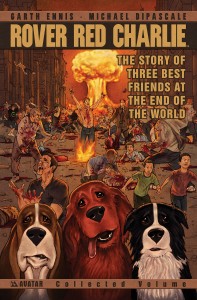 Fans of Garth Ennis' incredible Rover Red Charlie are very vocal about the powerful canine drama.  We've seen many end of the world epics but none have been as moving as watching it through the eyes of these three four legged friends.
Take an incredible journey across the country facing fear, horror, and the unknown as these inseparable companions attempt to find the Big Splash and a chance to survive in a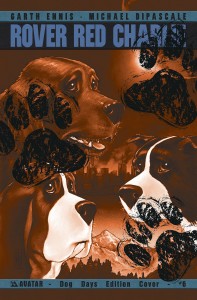 now masterless world.  The touching story doesn't pull any punches and finally explains what dogs are saying when they bark.  After reading this story you won't help but hear "I'm a dog, I'm a dog, I'm a dog!" when your neighbor's pet barks.
You can find Rover Red Charlie at your local comic shop, on Amazon, or as single issues on ComiXoloy and Comcav.