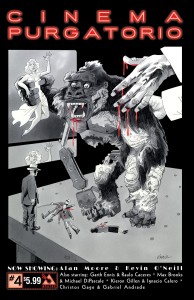 Alan Moore has delivered more game changing stories in comics than virtually any other author.  His tales have changed the status quo and left readers with stories that have altered the way comics are seen by the public.
His latest effort to reshape the comic book world is Cinema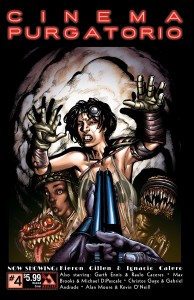 Purgatorio.  This trip into the imagination of Moore himself takes us on a unique tour of a seedy surreal theater which delivers stories of a different ilk.  These tales from big name writers are all of a similar tact in that they look at the stranger side of horror.  With talent like Max Brooks, Garth Ennis, Kieron Gillen, and Christos Gage backing up the legendary storytelling of Moore, it is easy to see how Cinema has become a must read monthly in your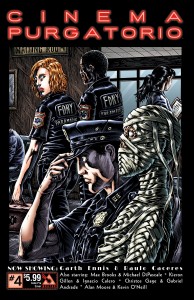 local comic shop.
Stop by today and pick up an issue of this trip into the imagination of the industry's biggest writers and find out why a ticket to this Cinema will leave you profoundly changed.