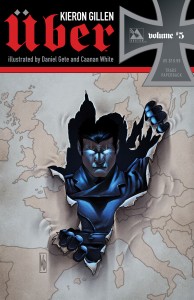 Kieron Gillen has been unstoppable.  His stories tap into something incredibly imaginative and equally horrifying.  Uber is the ultimate expression of horror as we see Gillen deliver a powerful narrative about an altered history timeline where World War II sees the rise of the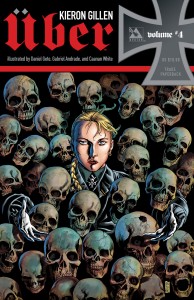 superhuman instead of the conclusion to a miserable conflict.
With these unstoppable weapons in his grasp, Hitler conquers all of Europe while the Allies struggle to catch up in this new escalation of horror.  The series has won multiple awards and garnered praise from all corners of fandom.  During this long hot summer, take some time to read one of the best new series of the past few years.  There are five Uber trades available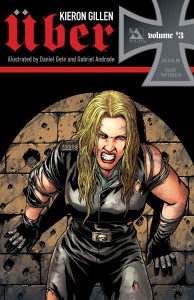 from your local retailer or digitally from ComiXology and ComCav.net.
And the winds of war are once again blowing…Uber Invasion, the long awaited sequel, is coming soon…