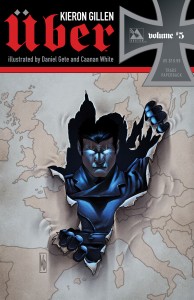 Kieron Gillen's Uber: Invasion is here!  This December will see the return of one of the most anticipated series in recent history.  And the action picks up right where is left off as Hitler's master plan is enacted and the Ubers invade an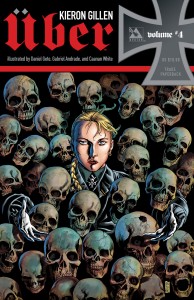 unsuspecting America.
Now is the time to check with your local comic shop or Amazon to pick up the original chapter one volumes and get caught up on the story anew.  There are five trade paperback collections out there that represent all of the issues published to date and will put you in prime position to begin the new narrative in just a few months.