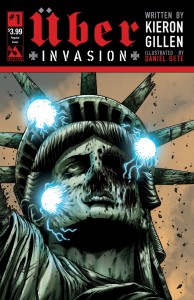 Uber Invasion is a huge success on Kickstarter having met its funding goal several times over and reached both stretch goals.  As the program roars to a close in the next 24 hours, we are taking one last opportunity to notify all Avatar Press Uber fans of the opportunity to get some truly inspired special products.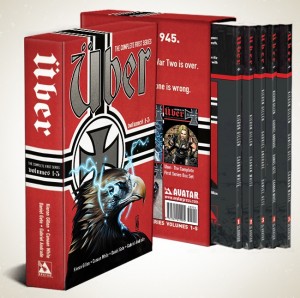 Uber Invasion is the second chapter of Kieron Gillen's masterful alternate history of World War II.  It is an unrelenting and powerful narrative that escallates the winding days of the war into an event that has the potential to wipe out the human race.  The Kickstarter gives fans a number of choices for support that delivers the story to date and the new chapter in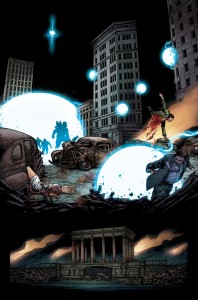 various mediums.
If you are looking for an unforgettable comic book series, look no further.  Stop by the Uber: Invasion Kickstarter page and join the arms race to stop the Nazis from laying waste to the world.
Please visit the Kickstarter page and consider supporting the return of this vital series here: