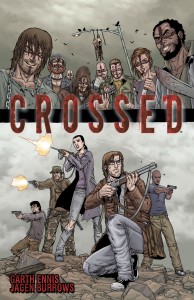 It's that time of year when horror fans look far and wide for the creepiest tales to read and get into the Halloween spirit.  Some would say that horror starts and stops with Garth Ennis' essential grueling survival tale, Crossed.  The original series is written by Ennis and illustrated by Jacen Burrows, setting up the misery infested world in which an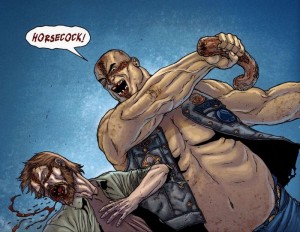 infection turns your friends and loved ones into masochistic maniacs.  Crossed Vol 1 TPB pulls no punches and delivers an unflinching vision of perhaps the most fully realizes horror comic ever published.
If you have a strong stomach and can handle the uncensored horror, Crossed Vol 1 TPB is an essential Halloween masterpiece that you can find at your local comic shop, on Amazon, or digitally from ComiXology and ComCav.net.