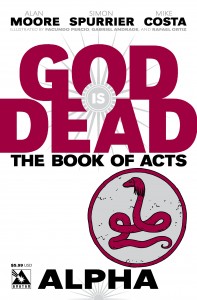 The incredible digital sale on the full 50 issue run of Jonathan Hickman and Mike Costa's God is Dead is still on sale for a few more days!  This is your chance to get this entire bingeable series for one low price.  The sale bundle includes 48 regular series issues and both the Book of Acts Alpha and Omega issues (featuring the likes of Alan Moore,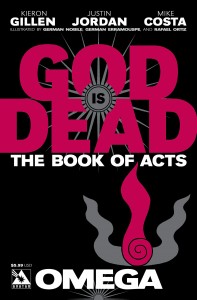 Kieron Gillen, Simon Spurrier, Justin Jordan, and Mike Costa.
This is the full set of modern mythology mash up issues all in one easy to devour chunk.  But time is running out…the sale end Sunday 10/23.
Check out the deal here:  https://www.comixology.com/God-is-Dead-Complete-Series/bundle/1500