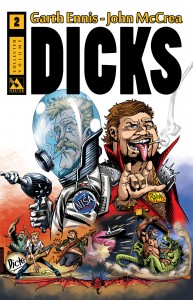 There are books out there that leave an indelible mark upon their readers.  I'm sure you can name a few that did that for you in your collecting career.  But I'm here to tell you that there is another series out there that will scar your frontal lobes and leave a lasting impression upon you after reading it.  Garth Ennis' Dicks series consists of three riotously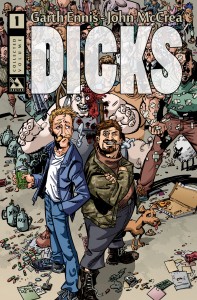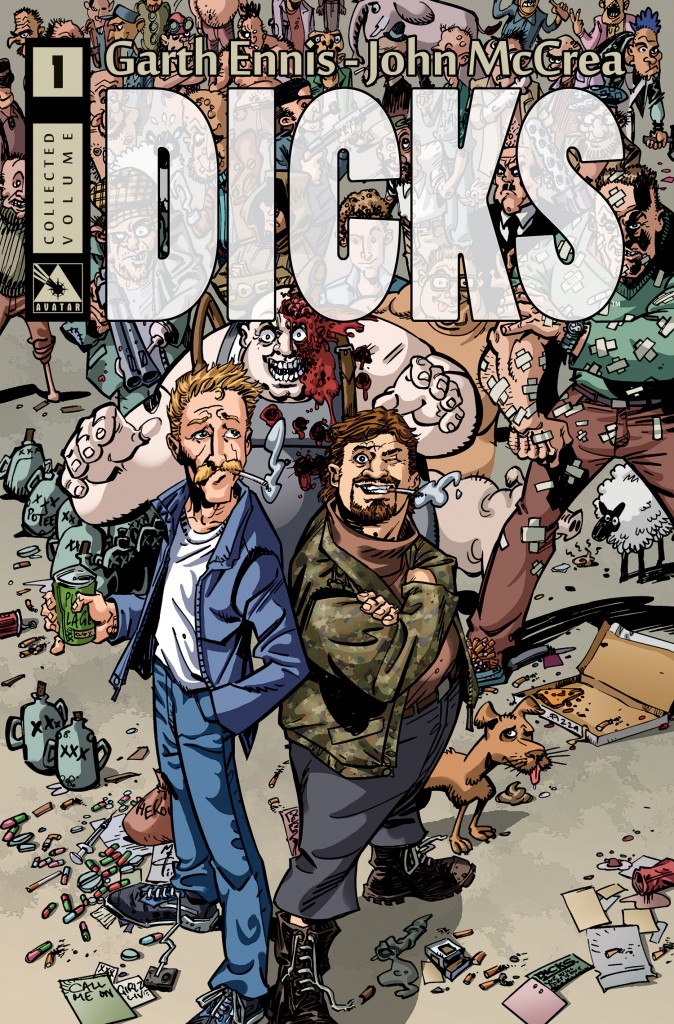 irreverent trade paperback collections that pack some of the funniest and most outrageous adventures ever put to paper.
If you want to laugh out loud and enjoy taking a step away from the world of political correctness, try these graphic novels and you will discover a world of antics that are over the top hilarious.
You can find these volumes at your local comic shop, on Amazon, or digitally from ComiXology and ComCav.net.