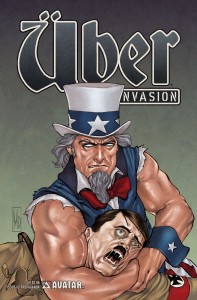 At long last, Kieron Gillen's epic altered history title, Uber is back!  Fans of the World War II epic have been patiently waiting for the second chapter of the tale to return and now are flocking to comic book shops to add the title to their pull lists.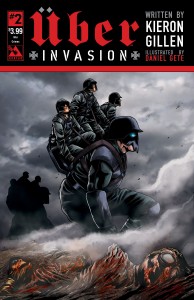 Uber Invasion picks up the story at a pivotal part of the war.  Hitler has just enacted his master plan and the unstoppable Ubers are invading the shores of America.  This is a terrifying look at global war with no hope of resolution.  Anyone who enjoys gripping and powerful storytelling must check out this series.
Ask your local comic shop to reserve copies for you.