Back to Convention List
New York Comic Con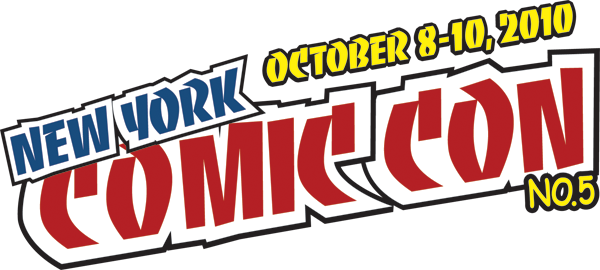 Location
Jacob K. Javits Center, NY, NY

Map
Dates
10/08/2010 through 10/10/2010
Details
New York Comic Con is the East Coast's biggest and most exciting popular culture convention. Our show floor plays host to the latest and greatest in comics, graphic novels, anime, manga, video games, toys, movies, and television. Our panels and autograph sessions give fans a chance to interact with their favorite creators. Our screening rooms feature sneak peeks at films and television shows months before they hit either big or small screens. And with dedicated professional hours, New York Comic Con is a market place, bringing together the major players in the entertainment industry. New York Comic Con is the second largest pop culture convention in America and the only one that takes place in the comic book, publishing, media, and licensing capital of the world -- Gotham City.

Get more info from the convention organizer.
Avatar Booth Number: 2109
Ticket Packages
New York Comic Con Avatar VIP Avatar VIP packages are the ultimate convention experience! A $400 retail value for only $150. Only 100 will be sold. In addition to a 3-day pass to the show and special access to the Avatar creators attending, this package is filled with the best merchandise and graphic novels. Including an instant Avatar Collections Library for both new and dedicated collectors and our legendary Avatar Con Survival Gear! Check out the sections below to see the huge volume of items this package contains. Also included is access to special Avatar VIP-only autograph lines for Max Brooks, Mike Wolfer, Jacen Burrows and Brian Pulido, with no limits on the number of items signed!