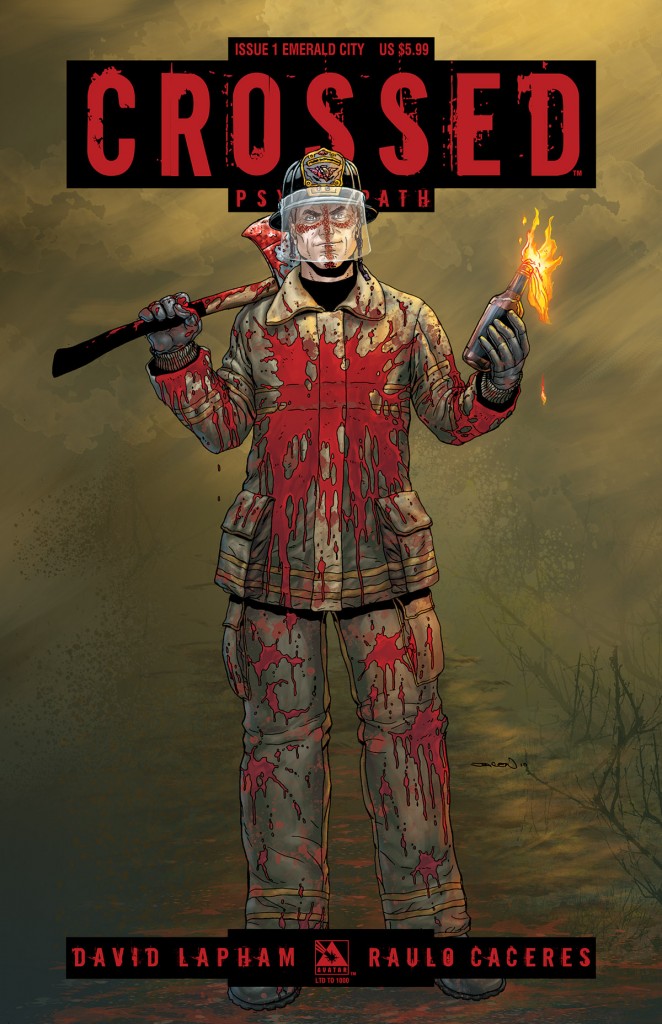 Kicking off the convention season in style, Avatar Press will roll into Seattle on March 4th for the three-day Emerald City Comicon, bringing with them a spectacular line-up of guests (Max Brooks, Mike Wolfer, Jacen Burrows, and Dheeraj Verma), as well as a heaping helping of convention exclusives!
This red-hot cover Emerald City exclusive variant of the CROSSED: PSYCHOPATH #1 comic book (see left) is just one of eleven Avatar rarities debuting at the show! In addition, we are offering a whopping five brand-new ZOMBIE SURVIVAL GUIDE art prints, two new LIVING DEAD art prints, the first-ever CROSSED trading card set, and the fan-favorite image of NEONOMICON: ARTIFACT as its own print!? A full listing of Avatar's convention exclusives can be found here.
Also, Avatar Press proudly announces the Emerald City VIP Package, priced at $150, which includes a 3-day pass to the convention, priority access to Avatar creators, and over $400 dollars' worth of graphic novels, convention exclusives, Avatar brand merchandise, and an ultra-rare Emerald City VIP edition CROSSED: PSYCHOPATH #1! For more details on how to get the most out of your Emerald City convention experience, as well as VIP ticket ordering information, click here!