We proudly present the first nine pages of FERALS #1, written by David Lapham (Crossed: Psychopath, Caligula) and illustrated by Gabriel Andrade (Lady Death). In addition to the preview, we've showcased lots of cover artwork for your viewing enjoyment.? Click on the above Issuu preview for a full screen visual feast, and use the arrows on the right side to cycle through the pages.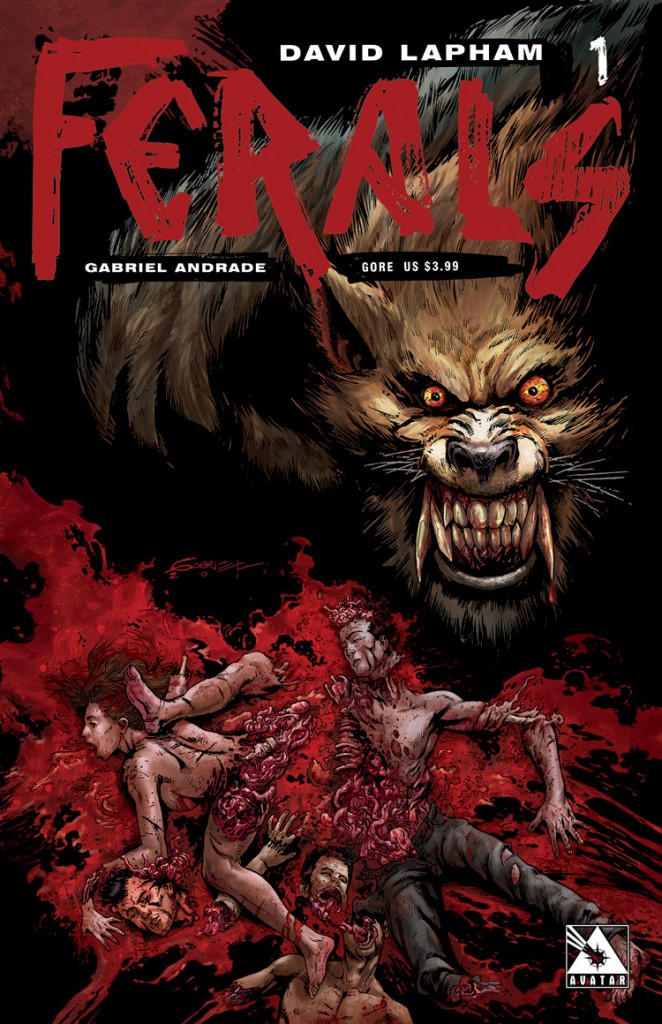 To quote Keith Davidsen, the publisher's Director of Sales and Marketing, "I've seen the entire first issue, and personally, I feel it's one of the best single issues that Avatar Press has ever done. That's a huge statement, considering all the great projects we've published! Readers who pick up FERALS #1 will absolutely stay on for the rest of the series — its shocking hook is that good."
As a special request to Avatar fans: When you visit your local comic book store this week, please be sure to tell them that you'd like a copy of FERALS reserved for you! FERALS #1 is available for retailers to pre-order for only one more week, so it's important to get your orders in now!
FERALS #1 Regular Cover Edition
$3.99 SRP, Diamond Item Code: NOV110754
FERALS #1 ?Gore? Cover Edition
$3.99 SRP, Diamond Item Code: NOV110755
FERALS #1 Wraparound Cover Edition
$3.99 SRP, Diamond Item Code: NOV110756