The Avatar Press convention season is in full swing! As we speak, our worker bees and talented creators are preparing for some of the biggest comic shows across the country. Where will you be when Avatar comes to town?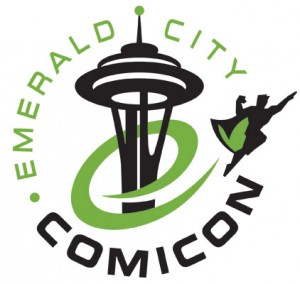 After last week's appearance at WonderCon alongside superstar writer Max Brooks, Avatar is turning its attention to Seattle. That's right, we're headed to the Pacific Northwest's most spectacular pop culture event, Emerald City Comic-Con (3/30 – 4/1)! We're shipping out two top-level talents to represent the company: Mike Wolfer and Jacen Burrows! Sure, you know all about these two… but we're going to tell you about them anyway! Jacen is best known as the atmospheric illustrator of Neonomicon and Crossed: Badlands. Mike is the creative powerhouse behind a string of Avatar titles (like Stitched, Gravel, and Night of the Living Dead), as well as a key creative force at sister company Boundless Comics!? Get ready to talk about great comics, because these guys are known for their great fan service.
Want to learn more about our appearance at Emerald City? Check out our ECCC convention page for show details and our list of exclusive merchandise, and feel free to explore the wonders of our special Avatar Emerald City 2012 V.I.P. Set!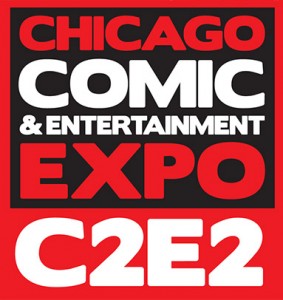 Two weeks after Emerald City, we return to that city we know so well: Chi-Town! Yes, the boys are back in town, as Avatar Press sets up in its own backyard at the Chicago Comic & Entertainment Expo, otherwise known as C2E2 (4/13 – 4/15)! Jacen Burrows will make an appearance at the show, ready and willing to chat with dedicated fans and curious newcomers about his vast body of Avatar work. Also, we're proud to announce that painter Michael DiPascale will be on-hand to show off his stellar cover illustrations (Crossed, Lady Death, War Goddess), some amazing pieces that will quicken your heartbeat.
For full disclosure on C2E2, including info on our exclusive merchandise, check out this link. Also, explore our Avatar C2E2 2012 V.I.P. Set, a huge amount of swag for a thrilling value price!