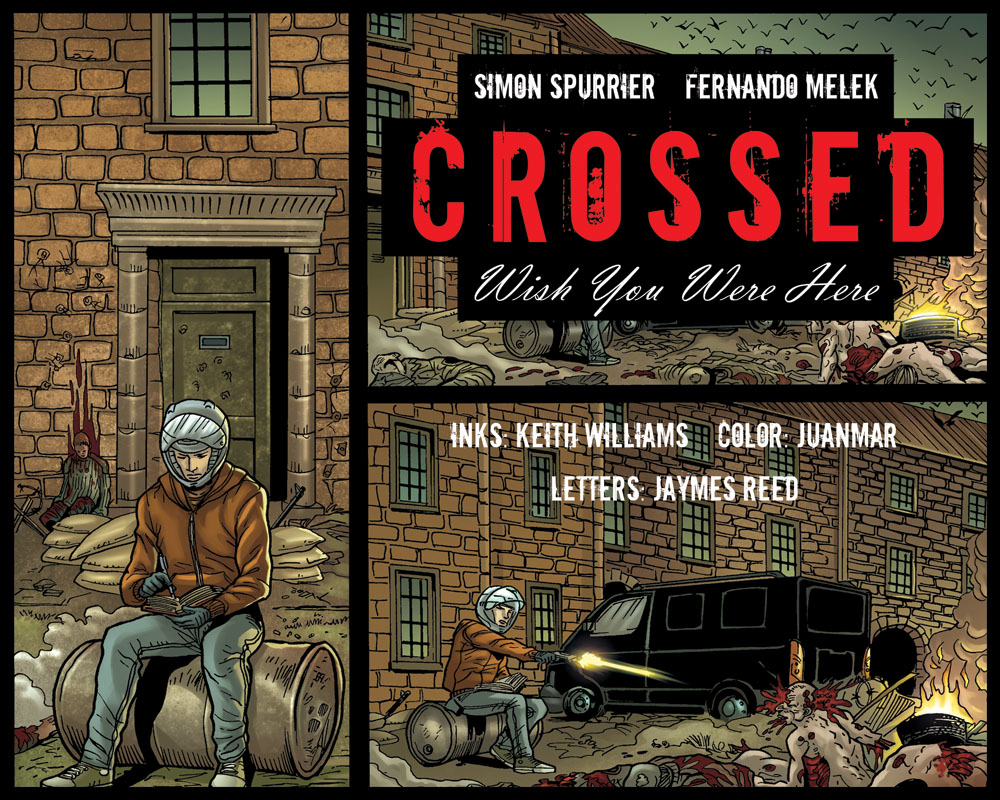 A new chapter of?Crossed: Wish You Were Here,?Avatar's?adults-only web comic written by?Si Spurrier's?(X-Men Legacy,?Extermination, 2000AD), is?now live. If you haven't tried Crossed yet – the over-the-top outbreak story created by?Garth Ennis (Preacher, The Boys, Chronicles of Wormwood) – you can read a free 8-page chapter from Avatar Press every Thursday.
You can currently find the first 22 chapters of?Crossed: Wish You Were Here collected in soft and hard cover editions at your local comic shop.
To read the individual web chapters from the beginning for free, click?here.
If you like Wish You Were Here, and want to explore more stories of the Crossed-plagued world, Crossed: Badlands publishes twice a month. You can find the on-going series and several collected editions in soft or hardcover at your favorite local comic shop!