What began as Garth Ennis? modern tale of horror rooted in ancient, supernatural legend continues with Mike Wolfer and the amazing new artist Fernando Furukawa!
Hidden in an opulent mansion in the jungles of Sri Lanka, antiquities collector Phillip Strathmore has just arranged for the purchase of the crown jewels of his incredible menagerie: The only surviving Stitched remaining on the Earth.? And before the end of this issue, the full, true origin of the black magic which created the Stitched will be revealed for the first time!
For a sneak preview, click here.
Stitched #11 is available with a Regular cover, Wraparound cover, Gore cover, and a special Ancient Evil retailer incentive cover by?Fernando Furukawa:
---
STITCHED #11 Regular Edition
Cover by Fernando Furukawa
$3.99, Item Code:?NOV120928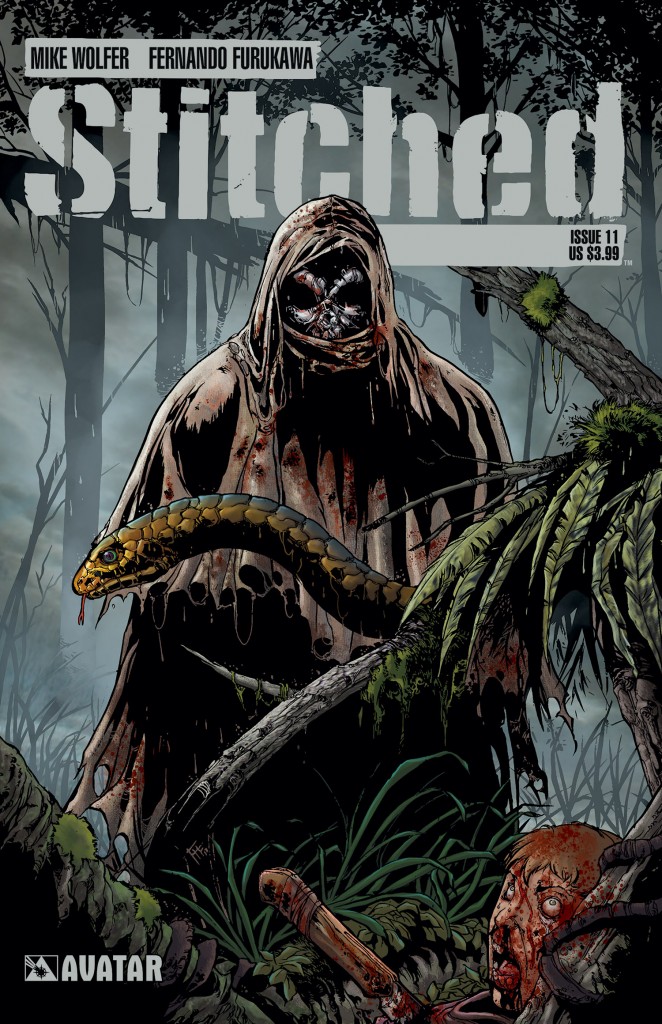 ---
STITCHED #11 Wrap Edition
Cover by Fernando Furukawa
$3.99, Item Code:?NOV120929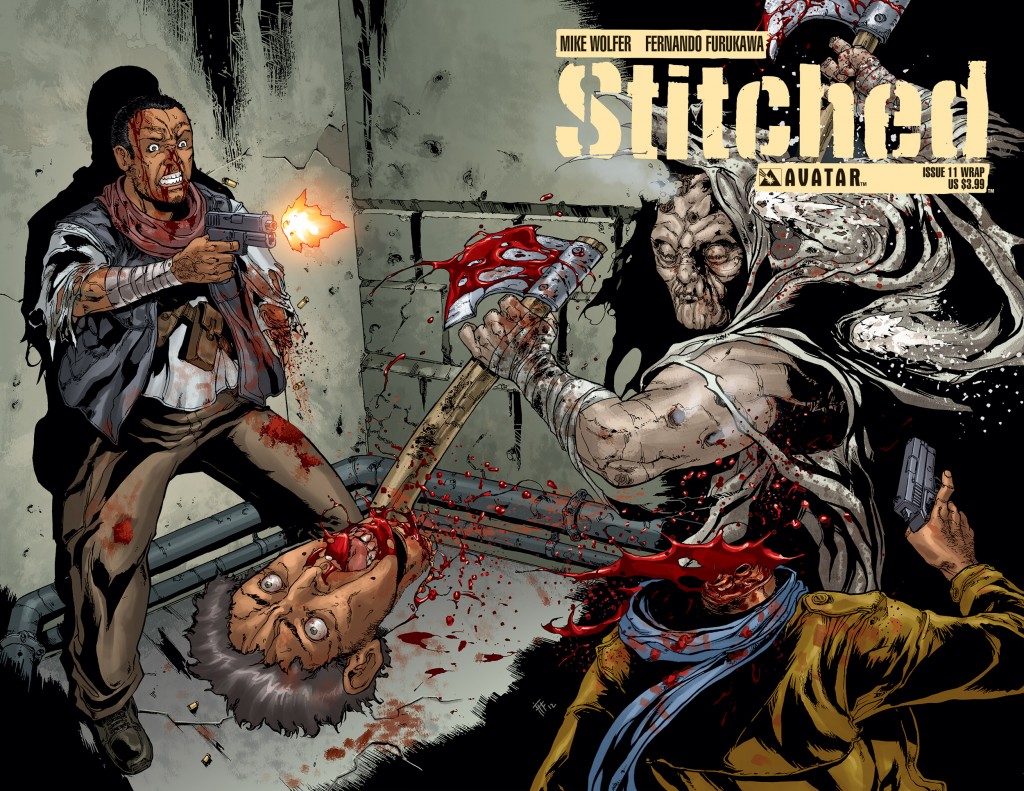 ---
STITCHED #11 Gore Edition
Cover by Fernando Furukawa
$3.99, Item Code:?NOV120930