The following comics are new to ComiXology on Wednesday 11/27/13:
Same Day As Print:
Crossed: Badlands #42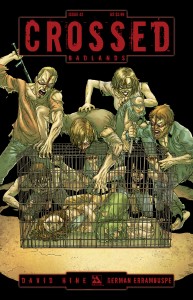 PRODUCT DESCRIPTION: ?Emiko is a broken girl.? Her art expresses the horror and violence she holds close to her with gore filled imagery of sexual revenge.? Men who take innocence face the slashing and bloody vengeance they deserve in the pages of ?Gore Angels.?? But when the Crossed begin to spread, the world itself is transformed into a mockery of her art.? And among the gleeful monsters, there are precious few places to hide from the misery of the Crossed.? Available with a Regular cover by Jacen Burrows, Torture cover by Matt Martin, Wraparound cover by Rafael Ortiz, and special Red Crossed Incentive cover by Burrows.
Ferals #18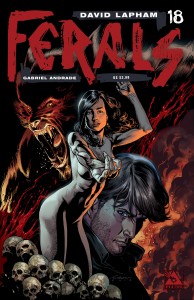 PRODUCT DESCRIPTION: The final issue of the first Ferals series will leave you speechless!? ??It Begins? is the title of this issue and that is an indicator of the bloody consequences of the military invasion of the Feral town.? Now, Dale Chesnutt must face an entire facility of newly turned Ferals if he wants to have any hope of stopping the escalation of violence.? The stakes could not be higher and drastic measures have to be taken!? Watch for the next?Ferals?series in Summer 2014!? ?Available with a Regular, Wraparound, Gore, and special Slashed Incentive cover by series artist Gabriel Andrade.
New To ComiXology 11/27/13:
Ferals #13 – 17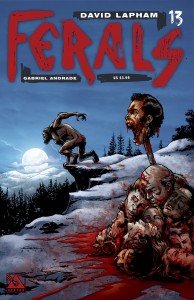 A startling new arc begins here! Officer Dale Chesnutt is long gone?what remains is a feral man bent on finding and killing the man who took his woman and unborn child. The government has moved in and is working to eliminate the feral threat?but the ancient clan won?t go down without a bloody war. ?This is the beginning of the Wolfpocalypse!
George R.R. Martin's Skin Trade #1-3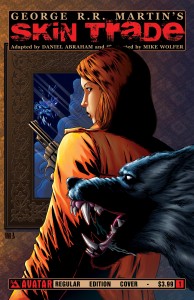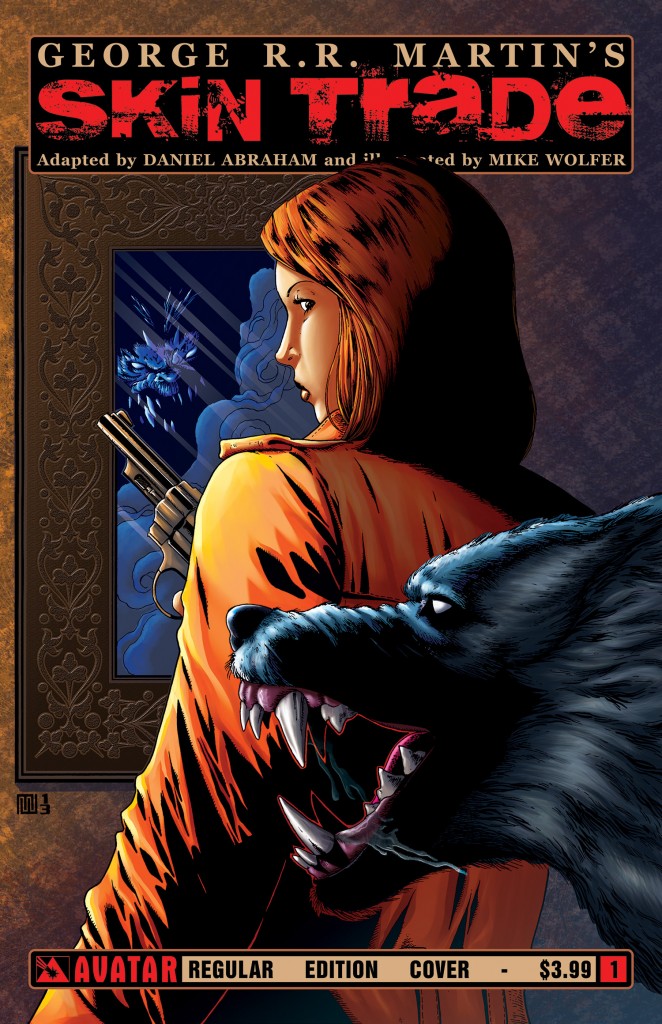 GEORGE RR MARTIN returns to comics with Skin Trade the World Fantasy Award winning story that combines Martin's unique creative voice into a powerful vision of horror! Private investigator Randi Wade sees the ravaged remains of innocent victims that have been savagely murdered and skinned. As the mysterious secrets of the Blackstone Manor begin to be uncovered, she gets ever closer to the monstrous truth?werewolves are real! George RR Martin combines his unmatched creative vision with the visceral illustrations of horror master Mike Wolfer to create something intensely unsettling.
Stitched #8 – 16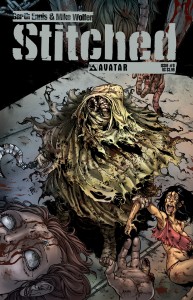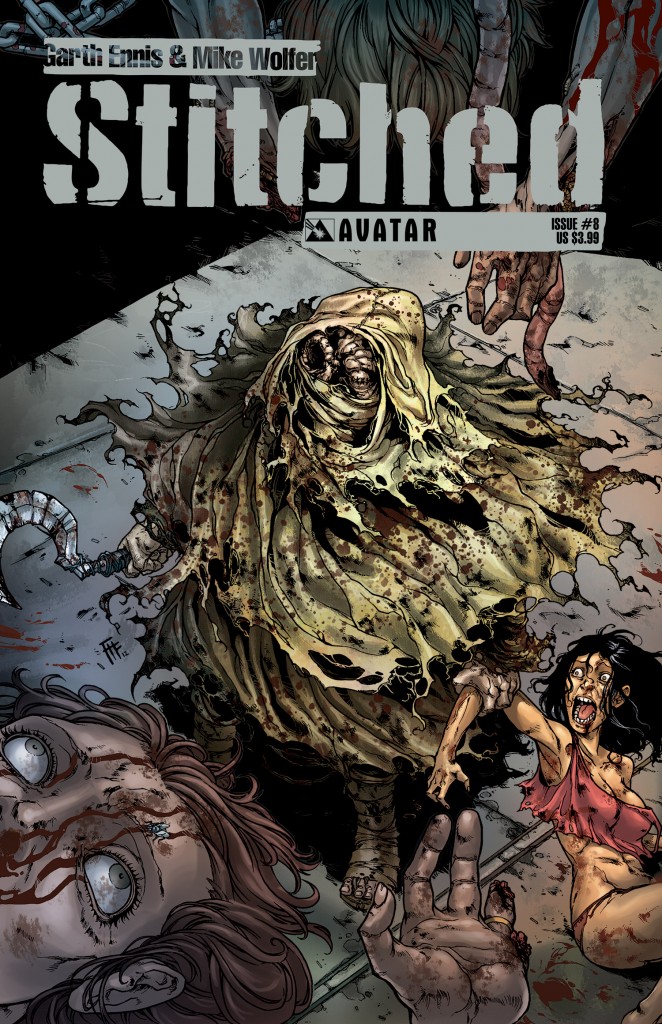 The relentless curse of the Stitched extends its reach beyond the arid desert of Afghanistan in this all-new continuation of Garth Ennis' tale of modern warfare and ancient horrors! On a Sri Lanka-bound cargo ship, businessman Rashid Salid and his crew of black market cut-throats is overseeing the delivery of a very secret and very deadly payload. But Salid's payday may never come, as a team of American Navy SEALS are on a black ops mission to secure that cargo for themselves. Before its explosive climax, this startling new story arc by writer Mike Wolfer and new series artist Fernando Furukawa will at last reveal the ungodly origin of the Stitched!