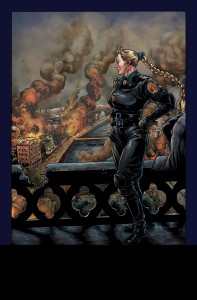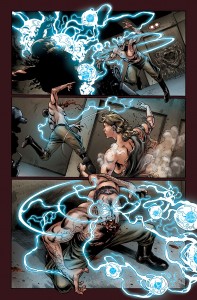 This March, Kieron Gillen's alternate history war epic will reveal the back story of the deadly German Battleship Ubers in the Uber Special #1. ?This 40 page one shot story features the art of Gabriel Andrade, the artist that made Ferals into a must read horror drama month in and month out for the past two years. ?Andrade's incredible work elevated Dale Chesnutt and the violent and sexual nature of the werewolf culture to a level rarely achieved in comics. ?And as he turns his site from the worst wolf blooded monsters to the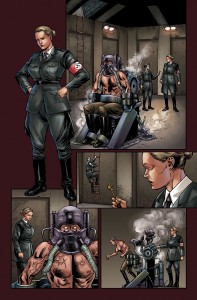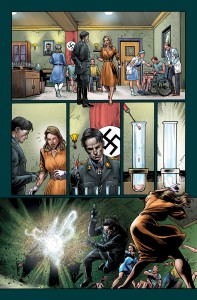 vilest of horrors in Nazi Germany, you can expect that he will bring a new level of intensity to the already powerful series.
Kieron Gillen told Bleeding Cool that the Uber Special is really about approaching questions in different ways:
"Each of the battleships tells the story about the first person they killed. Each understands the question in a different way. I think you?ll find it interesting."
The Uber Special?is in the January Previews and orders are being collected now – ask your local comic shop to reserve a copy of this latest chapter in Gillen's must-read reinvention of the super soldier.