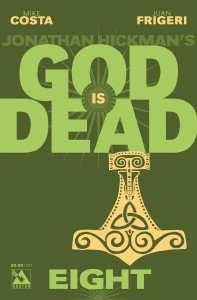 Jonathan Hickman's vision for the war of the divine lives on through Mike Costa's unique storytelling of a world-post god war. ?And though peace has fallen over the planet under the rule of the last remaining deity, Gaia, all is not well. ?Mankind has once again risen up and reached out to the divine in an attempt to set the world right again. ?But can there be any peace when the cure is worse than the disease? ?And what happens if your worst fears are realized…what if God really is dead?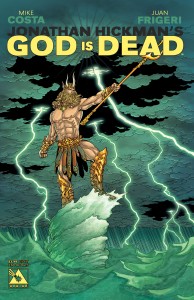 As more gods appear from the other worlds, the future for human and divine alike begins to look like Ragnarok will come to pass. ?Mike Costa ups the intensity and the horror in the ongoing adventures of the world at the brink of destruction. ? And each issue includes an original backup story by Costa that expands the universe and introduces new powers to the overall epic. ?What happens when the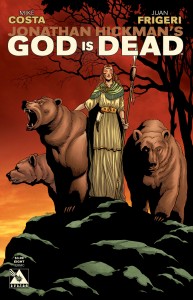 Grim Reaper walks the earth…probably not what you expected… ?Find out as Thanatos discovers that the seeds he planted must be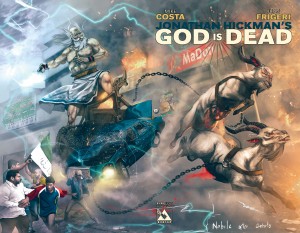 eventually reaped.
God is Dead #8 is available today at your local comic shop or digitally from ComiXology.