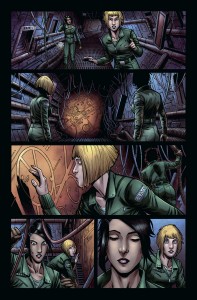 Horror aficionado Decapitated Dan has written about scary tales from all corners of the comic book world. ?This week he reviews Garth Ennis' Caliban #1 and gives it the highest praise you can give – 5 out of 5!
Ennis has created a story that fits seamlessly into the hopeless worlds of theatrical classics like Alien and Event Horizon. ?Facundo Percio delivers visuals that build the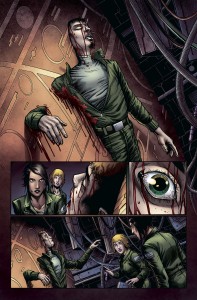 dread and deliver a slow burn horror bonanza in this first issue. ?Aboard the mining vessel Caliban a skeleton crew of maintenance personnel keep the juggernaut on its solitary mission among the stars while hundreds of miners sleep in their stasis pods. ?But when the ship merges with an alien hulk while hurling through hyperspace, a new terror among the stars starts to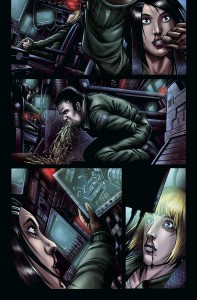 take place.
This is the perfect horror comic to give you those nightmares of helplessness and hopelessness that must be the order of the day in space. ?Billions of miles from the life you knew on earth, in space no one will be there to help you. ?No one.
You can read Decapitated Dan's full review here: http://www.decapitateddan.com/2014/04/creepy-critique-caliban-1.html
Garth Ennis' Caliban #1 is available at local comic shops, on ComiXology, and from http://www.comcav.net/products/caliban-1.