One of the biggest Avatar Press events of the year comes to comics in the new June Previews. ?Alan Moore leads an extraordinary group of gentlemen writers in an oversized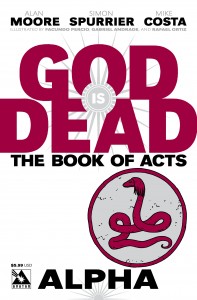 God is Dead special edition — The Book Of Acts Alpha. ?In this incredible tome, Moore brings not only his personal god, Glycon to life in the story but even features himself as part of the narrative. ?The seminal scribe is joined by Fashion Beast artist Facundo Percio in this story about where gods get their power.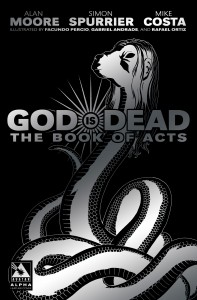 Also in the issue is a unique story by Crossed Wish You Were Here author, Simon Spurrier in which he redfines a lowly cherub into possibly the most destructive of the divine beings. ?And regular series writer Mike Costa spills the secret behind the biggest mystery in the GID universe — who killed God.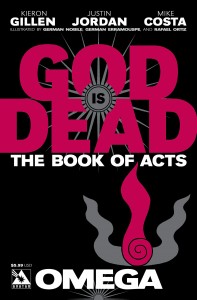 If you think things can't possibly get bigger than that – look out for the God is Dead Book of Acts Omega issue featuring Uber scribe Kieron Gillen, Justin Jordan, and the last chapter of Mike Costa's "Who Killed God arc!"