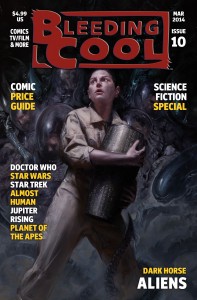 Bleeding Cool Magazine #10, the Sci-Fi Spectacular issue, is in stores now featuring an awesome Dark Horse Alien / Prometheus cover! ?Fans of science fiction will enjoy an issue dedicated to covering the best and brightest of the genre in comics and film. ?This issue features articles on Fear Agent, Guardians of the Galaxy, Star Mage, Robocop, The Death Defying Doctor Mirage, Alien, and much more. ?We also talk one on one with Harlan Ellison about IDW's City on the Edge of Forever adaptation and Max Brooks on Extinction Parade.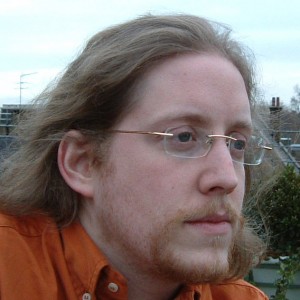 Rich Johnston supplies the latest gossip and delves into what makes sci-fi relevant. ?His unique perspective is always entertaining and enlightening. ? Brendon Connelly talks with Angelina Jolie on Disney's Maleficent and previews some of the biggest theatrical sci-fi on the horizon!
Bleeding Cool Magazine's collector features give you the upper hand on turning your collection into profit. ?With over 100 pages of content, BCM is the best comics news and editorial entertainment for your bucks!