New Avatar Press comics to ComiXlogy Wednesday 5/21/14:
Crecy
PRODUCT DESCRIPTION: ??An original graphic novel from Warren Ellis! A highly trained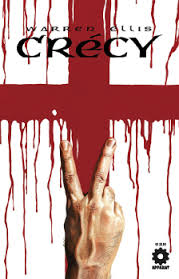 but under equipped army invades another country due to that country's perceived threat to home security. The army conducts shock-and-awe raids designed to terrify the populace. This army is soon driven to ground, and vastly outnumbered. The English army has to stand and fight, in Crecy, France. On 26 August 1346, modern warfare changed forever. This is the story of England's greatest battle. Featuring the stunningly detailed art of Raulo Caceres.
Dark Blue
PRODUCT DESCRIPTION: ??Warren Ellis' critically acclaimed Dark Blue is a deluxe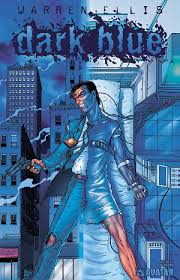 graphic novel illustrated by Jacen Burrows with full grey tones. Violent, disturbed cop Frank Christchurch has too many problems. He has a partner who's convinced he's mentally ill, a commanding officer on smack, and a killer whom no-one else seems to want to catch. The pressure of his savage life is triggering murderous outbursts and hallucinations. Frank Christchurch is on the way down. And he might take everyone with him. Nothing is as it seems. This saga marks the first collaboration between Warren Ellis and Jacen Burrows, the critically-acclaimed team behind Bad World and Scars.