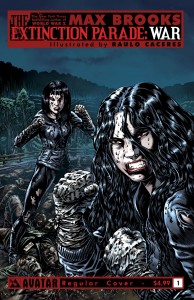 Local comic shops are completing their orders for comics and trades listed in the May issue of Previews including the new Extinction Parade: War #1 and Extinction Parade Vol 1 TP. ?Max Brooks fans have been following this stark new chapter in the Zombies vs Vampires subgenre of horror and are watching the calendar for the July releases of these essential volumes.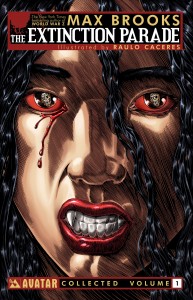 In Extinction Parade: War #1 we get the oversized first issue detailing the evolution of vampire combat against the forces of the walking dead. ?After centuries of hunting the fringes of human existance, vampires have finally been shocked into action against the plague of subdead. ?But despite their tremendous power, what good is a drop of water against a river? ?The vampire race must learn how to fight and attempt to stem the tide of infection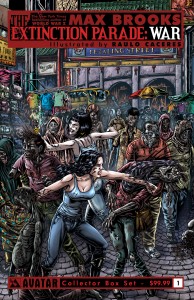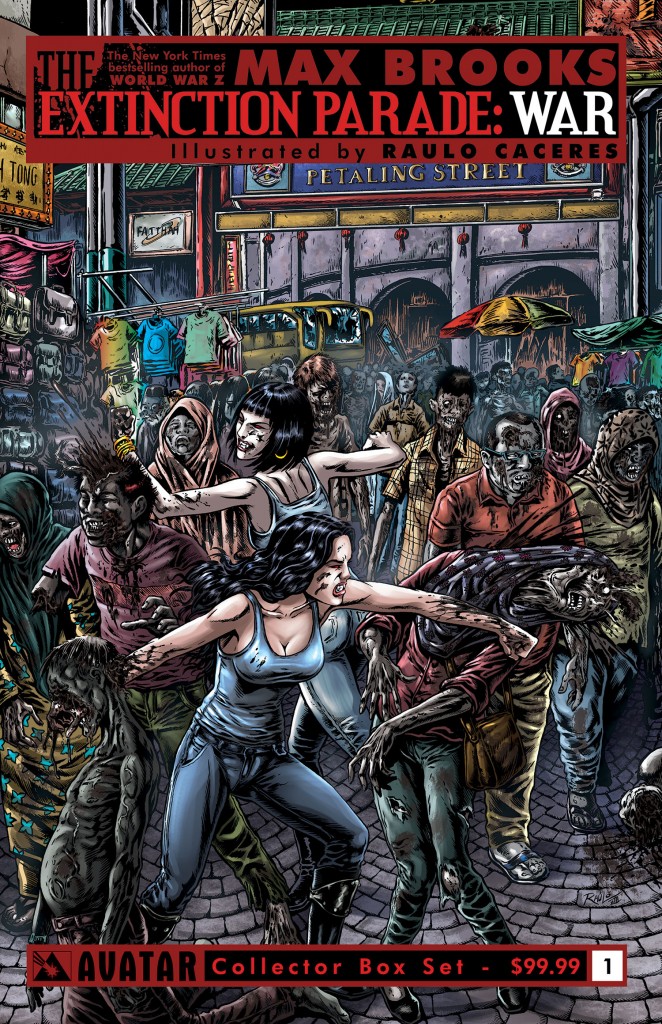 before the human race is no more.
And Extinction Parade Vol 1 TP presents the entire first chapter of Max Brooks' innovative new series in one fantastic collection. ?The evolution of the undead war begins here and fans of Brooks unique voice will love adding this to their collections of his seminal work.
Ask your local comic shop to reserve copies of both books today!