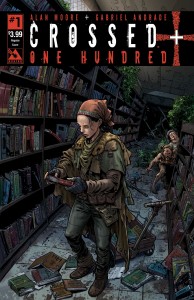 The new volume of Previews hits comic shops tomorrow and with it comes the announcement Crossed fans have been waiting for. ?The man who redefined the comics medium, Alan Moore, is putting his stamp on Garth Ennis' runaway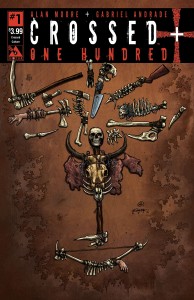 hit horror series, Crossed. ?With a story by the biggest name in comics and lavish art by Gabriel Andrade (Ferals), Crossed +100 is lining up to be the horror event of the year.
In this special series, Alan Moore has taken control of every aspect of the title giving it his incredible attention to detail. ?Each cover has been specifically designed and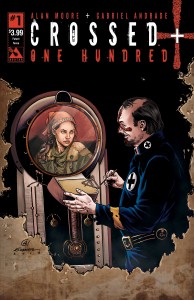 detailed by Moore so that fans can get a deeper understanding of the world and the future of the Crossed. ?This series features the creative mark of two of the biggest writers in the entire industry.
Ask your local comic shop to reserve a copy for you today and look for Crossed +100 #1 in December.